Between 30th of July and 8th of August employees of the Club and Project collaborators participated in the second study visit aimed to exchange experiences and identify good practices in peatland protection in other countries implementing other LIFE projects. We visited a French project LIFE13 NAT / FR / 762 'LIFE Jura Peatlands – Functional rehabilitation of the Jura mountains peatlands of Franche-Comté' (we encourage you to visit project website) and German LIFE05 NAT / D / 053 "Rost – Rosenheimer master basin bogs" (we encourage you to visit the project website).
We set off in a group of 12 people on the road  on 30th of July 30 on the crack of dawn. We drove all day and reached the Jura mountains in France in the late evening. The next day – 31 st July – we met up with our guide – p. Emilie Calvar, who then led us into the field.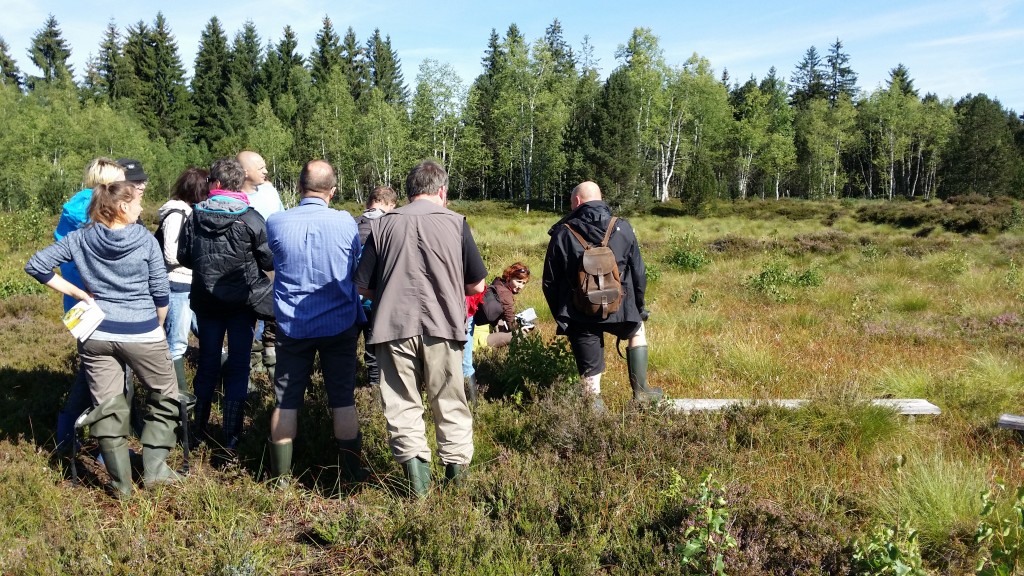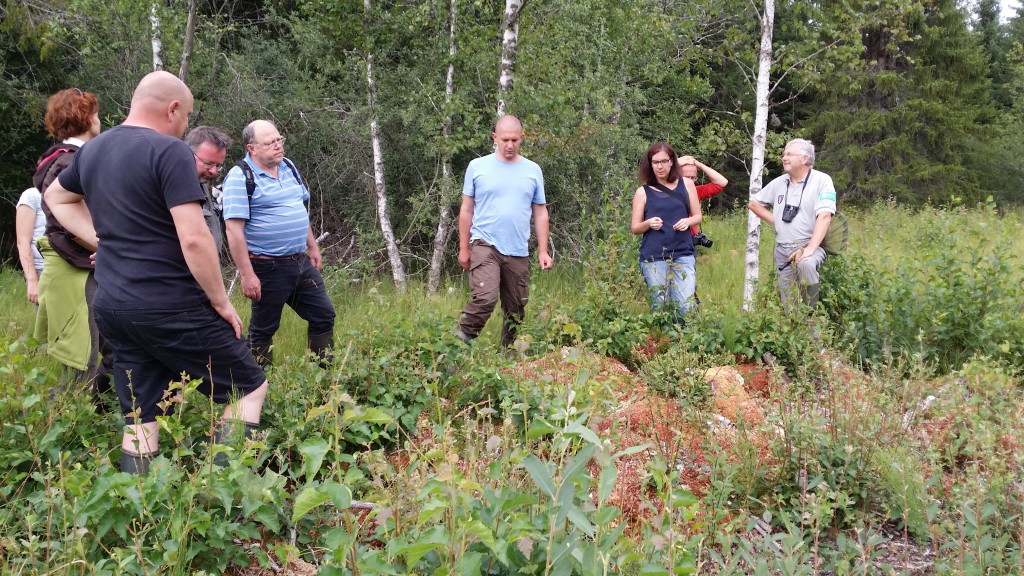 In the next part of our tour this day we were guideed also by a representative of the local municipality – Partner of the project, who was telling us about the activities undertaken by the Municipality, not only in the context of LIFE projects.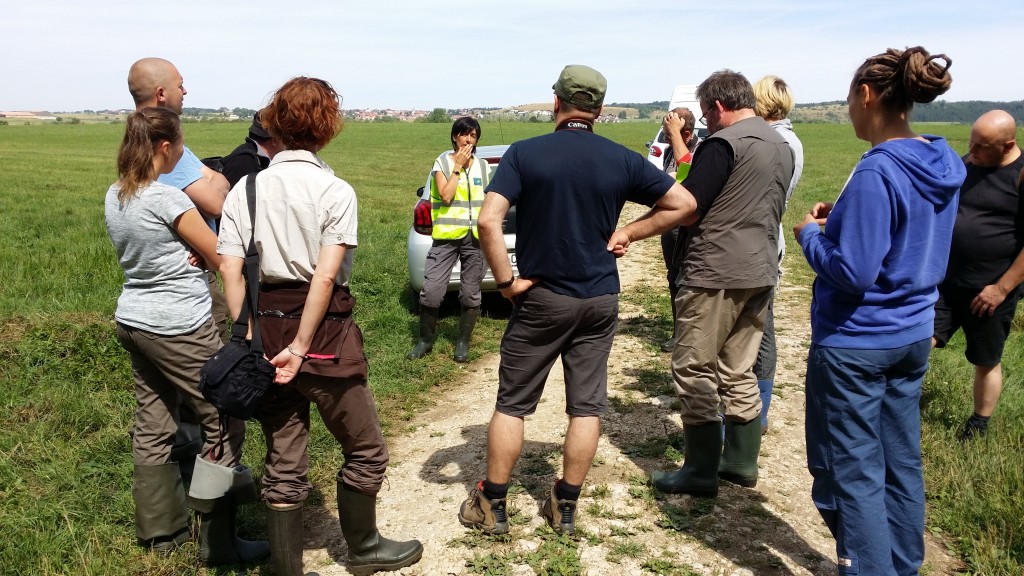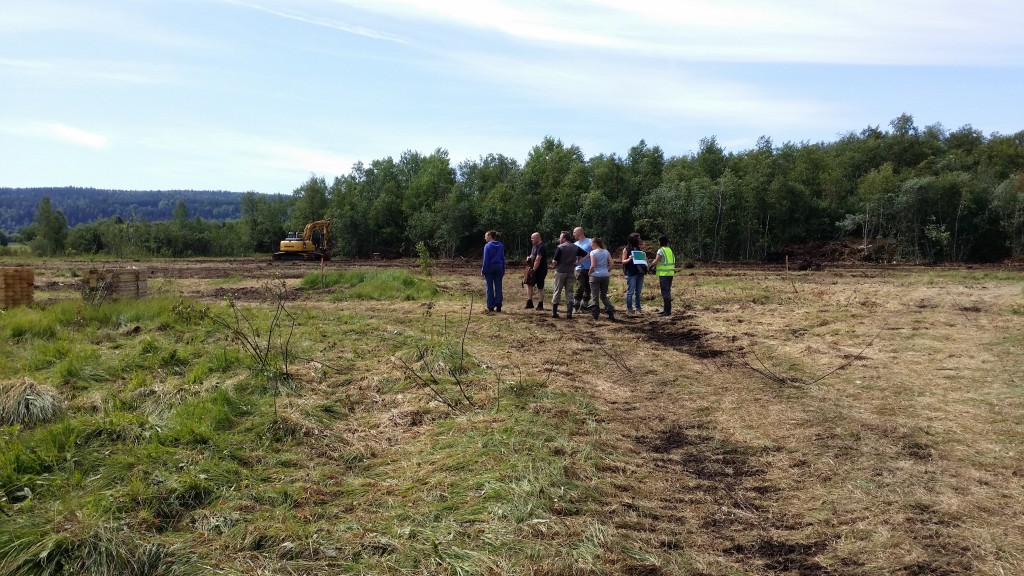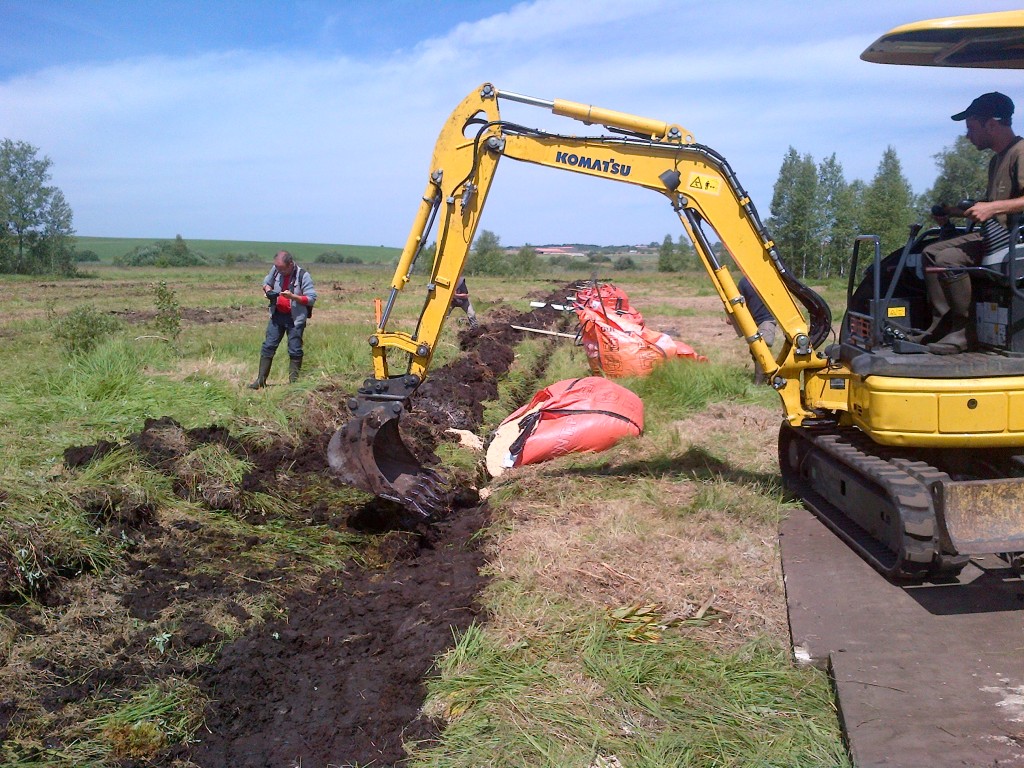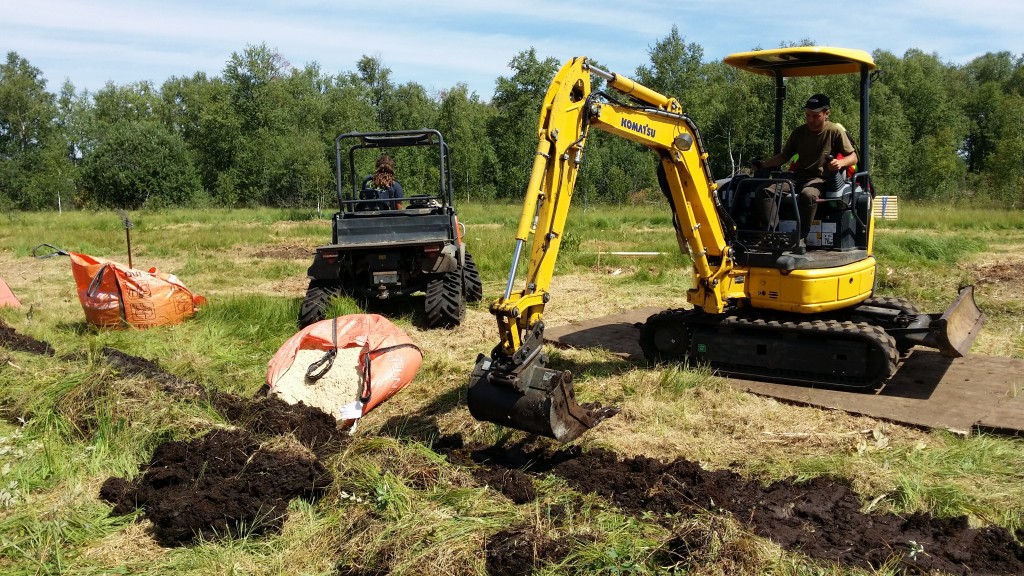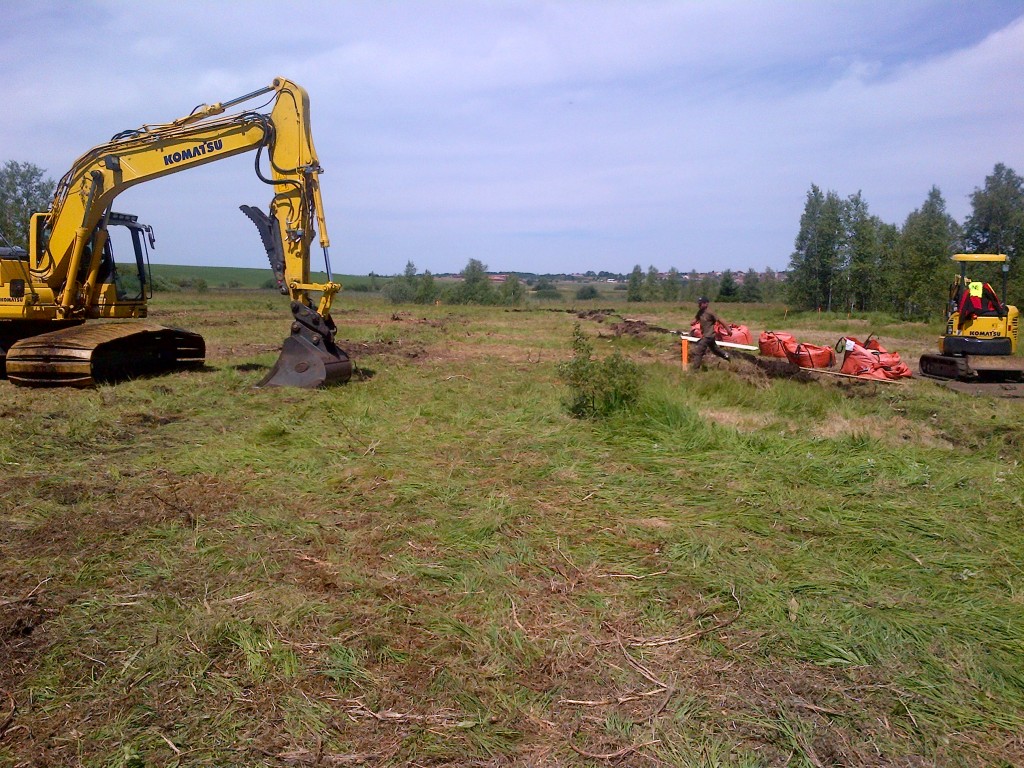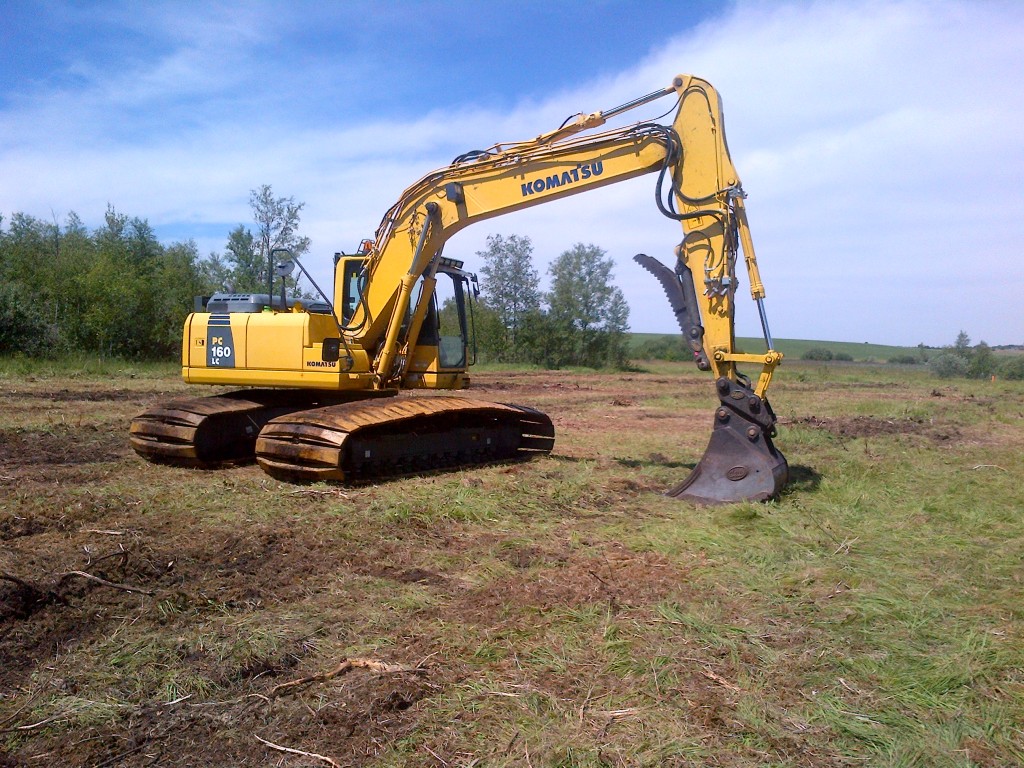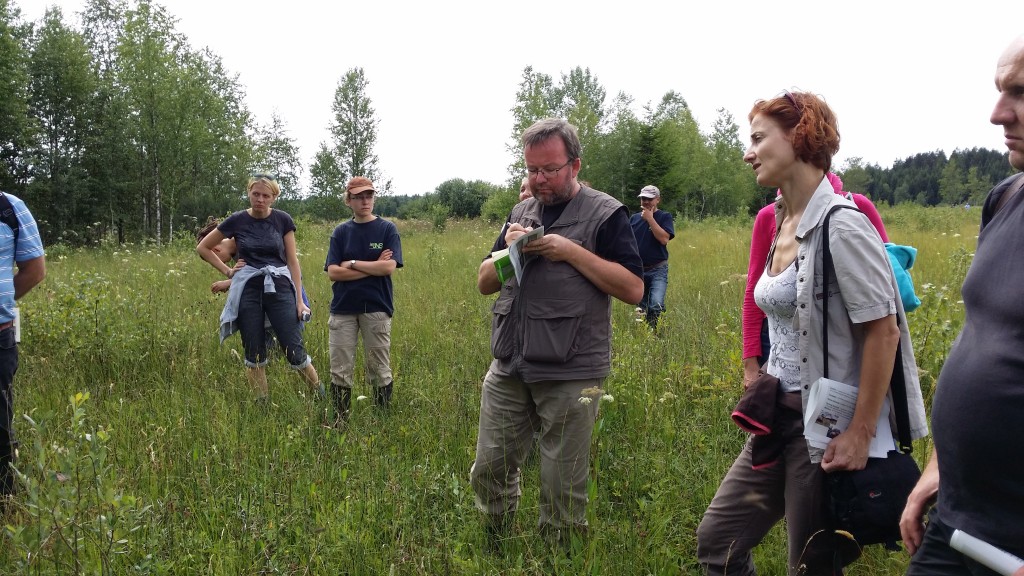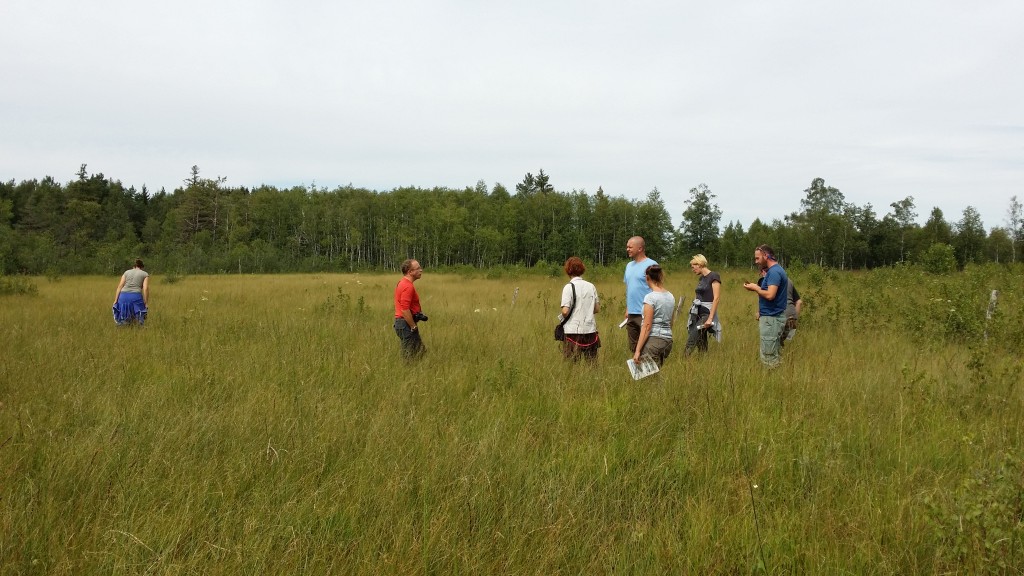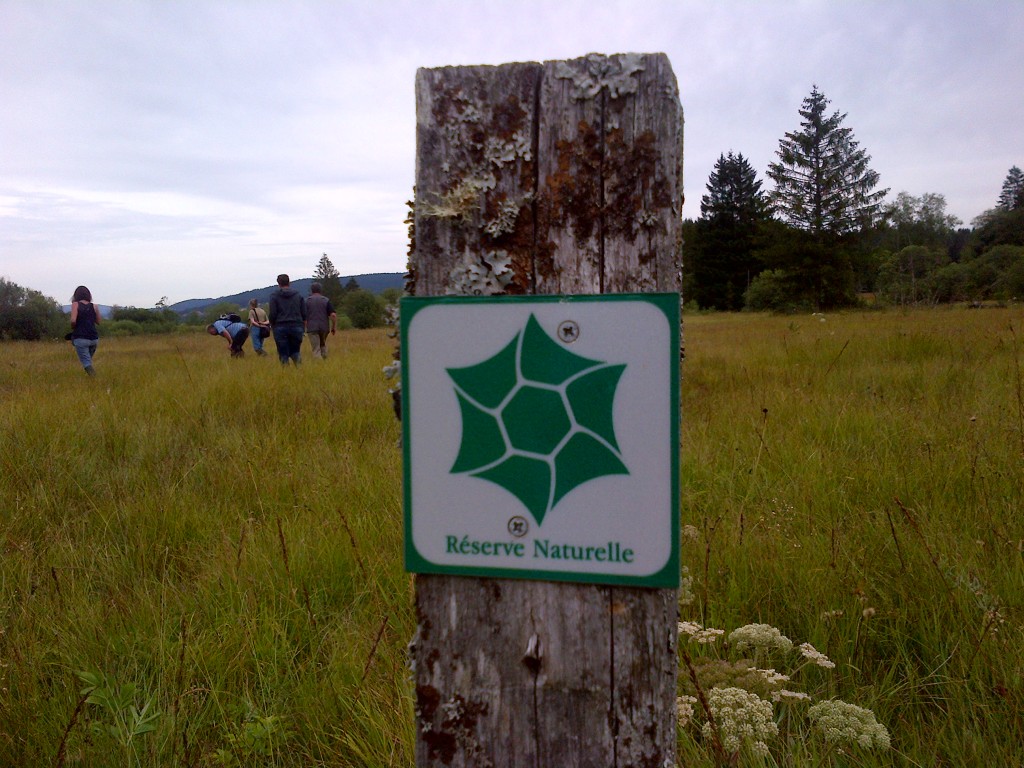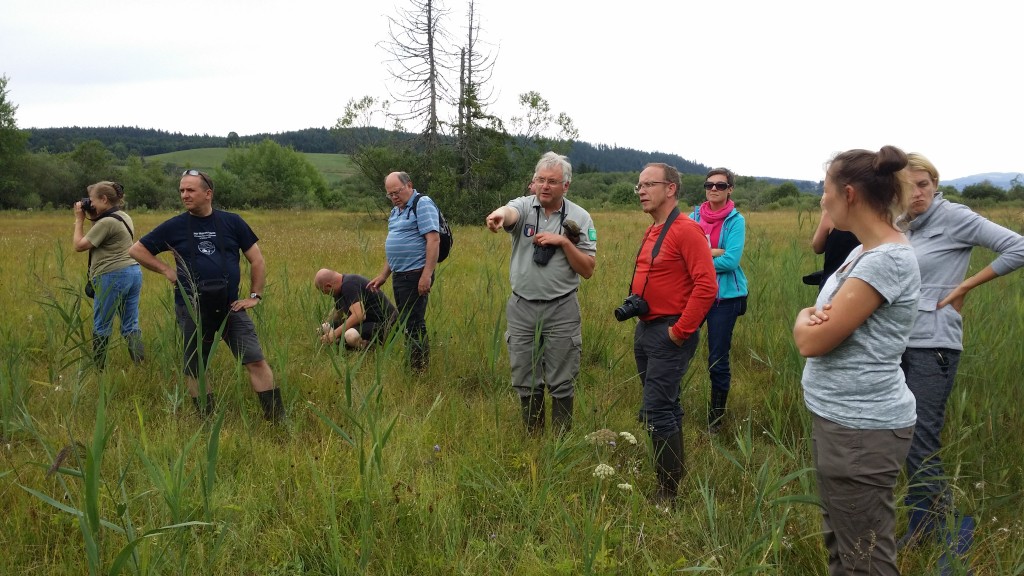 The nest day – 1st of August – in the morning we visit renaturisation of Lemme river.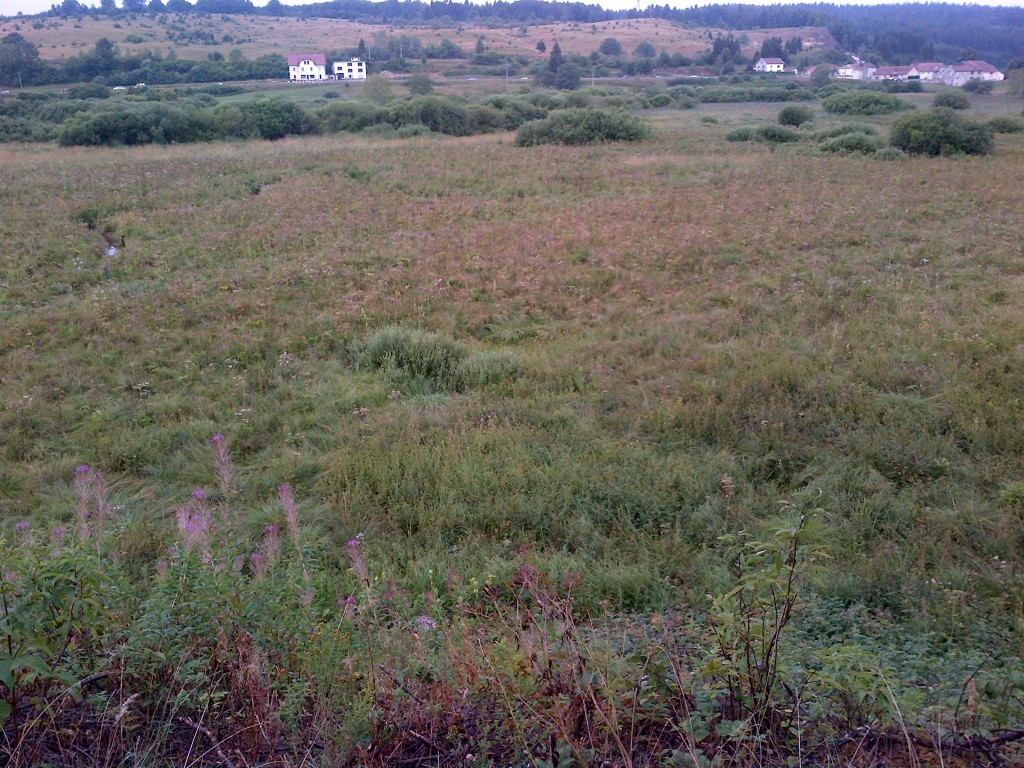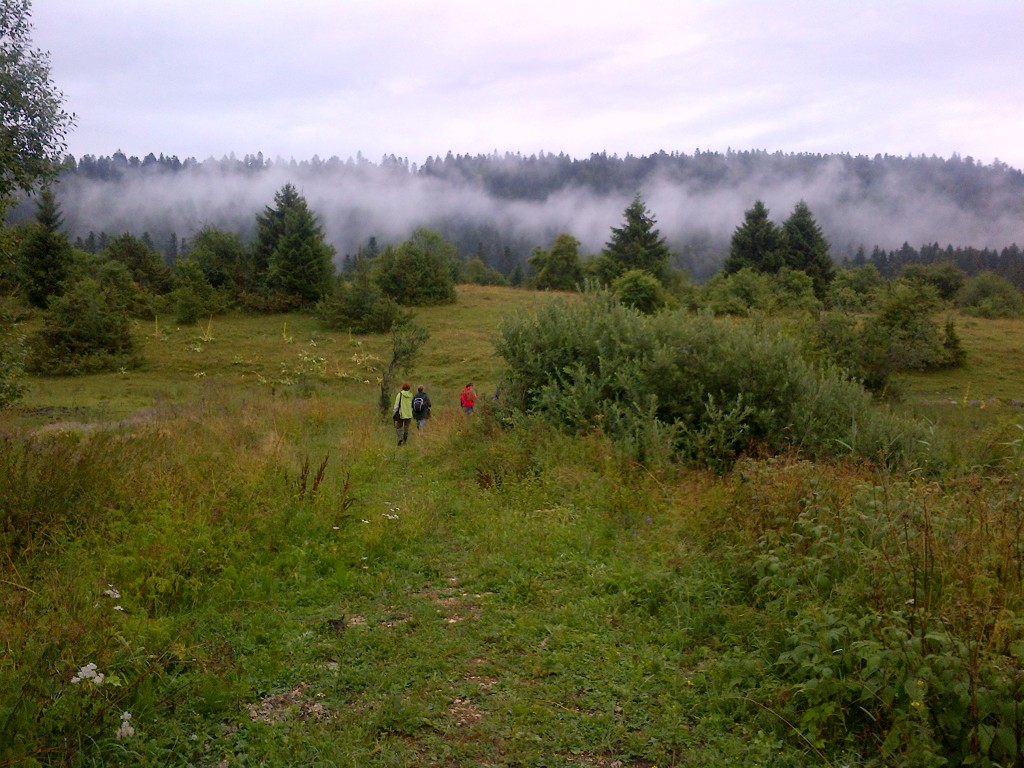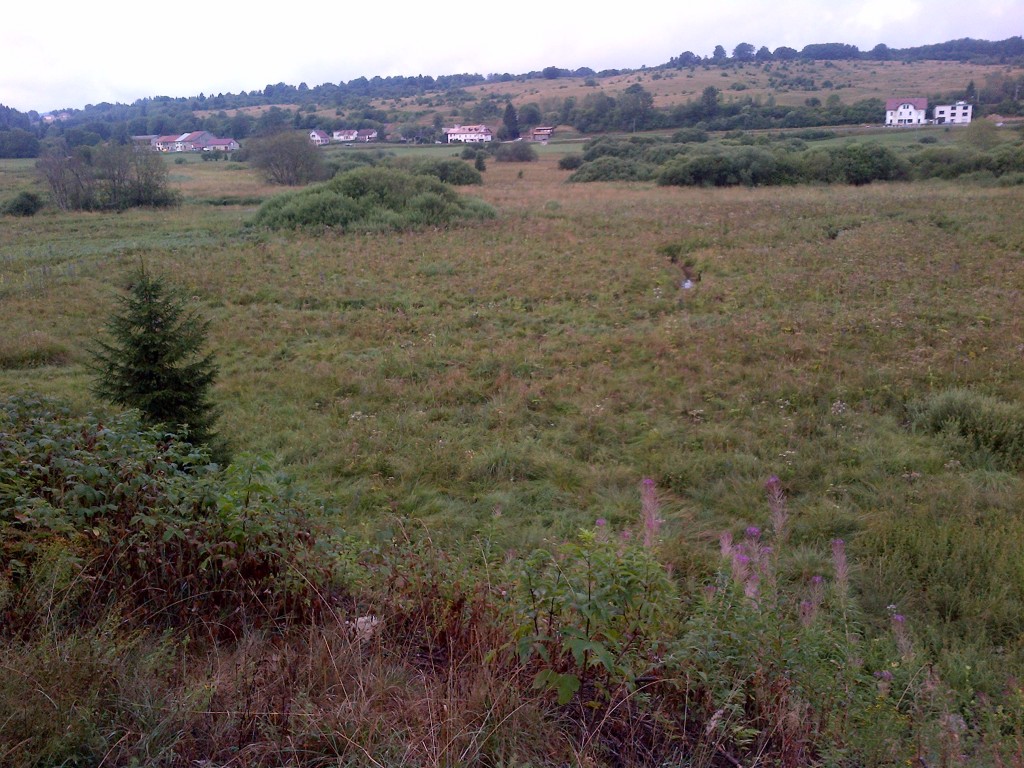 On the same day late in the evening we reached Montpellier, where we took part in the 27th International Congress for Conservation Biology and the 4th European Congress for Consevation Biology 2015. During the Congress the group split and each of the participants took part in these sessions, which corresponded to her/his demands. We have been meeting for lunch, during the afternoon while walking around the city and on the evenings with wine or dinner :).
But the main goal of our participation in the Congress was our own poster session (Thematic Poster Exhibition) on the protection of alkaline fens in Poland. Posters can be downloaded in the Files tab. Posters aimed at an international audience to be acquainted with the achievements in the protection of alkaline fens in Poland, their characteristics, the answer why their effective protection is so important and is the subject of efforts that Naturalists' Club and other entities for many years.
We present the titles of our posters:
"Alkaline fens resources in Poland" – Katarzyna Bociąg, Magdalena Makles, Dorota Horabik
"Ecohydrological studies as a base for alkaline fens conservation planning in Poland"- Lesław Wołejko, Ab P. Grootjans, Robert Stańko,
"Drawa Forest alkaline fens (history, ecohydrology – Miradz, Cieszynka, Bukowskie Bagno) – Lesław Wołejko, Ab P. Grootjans, Robert Stańko
"Alkaline fens conservation in Southern Poland (specific problems: biodiversity of dispersed small fens)" – Dorota Horabik, Magdalena Makles
"Water conditions of selected alkaline fens in Poland" – Robert Stańko, Katarzyna Dziendziela
"Alkaline fens in agrienvironmental schemes in Poland" – Filip Jarzombkowski, Ewa Gutowska, Katarzyna Kotowska
"Rospuda fen case: Natura 2000 as protection tool against destructive investments" – Filip Jarzombkowski, Ewa Gutowska, Katarzyna Kotowska
"Recovery plan for Saxifraga hirculus in northern Poland – limitations and first results" – Joanna Bloch – Orłowska, Katarzyna Żółkoś, Elżbieta Cieślak.
"Liparis loeseli in Poland: distribution, trend, conservation status" – Mirosław Szczepański, Filip Jarzombkowski,
"Alkaline fens in Poland as a target of Natura 2000 management planning & impact assessment" – Paweł Pawlaczyk
"Hydro-geological and climatic conditions of development of alkaline spring-fed fens in Poland and their significance for the palaeoenvironmental reconstruction" – Radosław Dobrowolski, Małgorzata Mazurek, Zbigniew Osadowski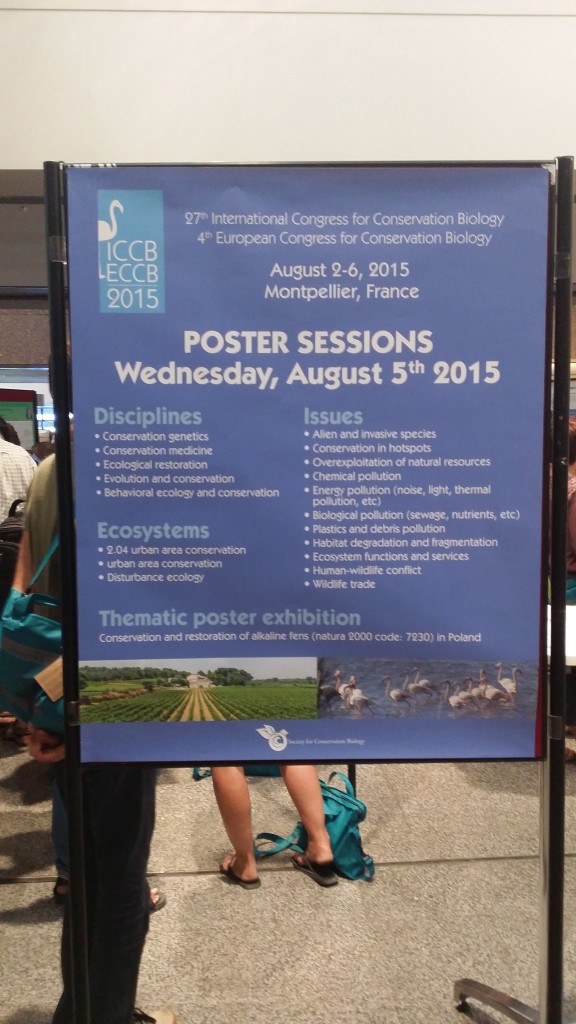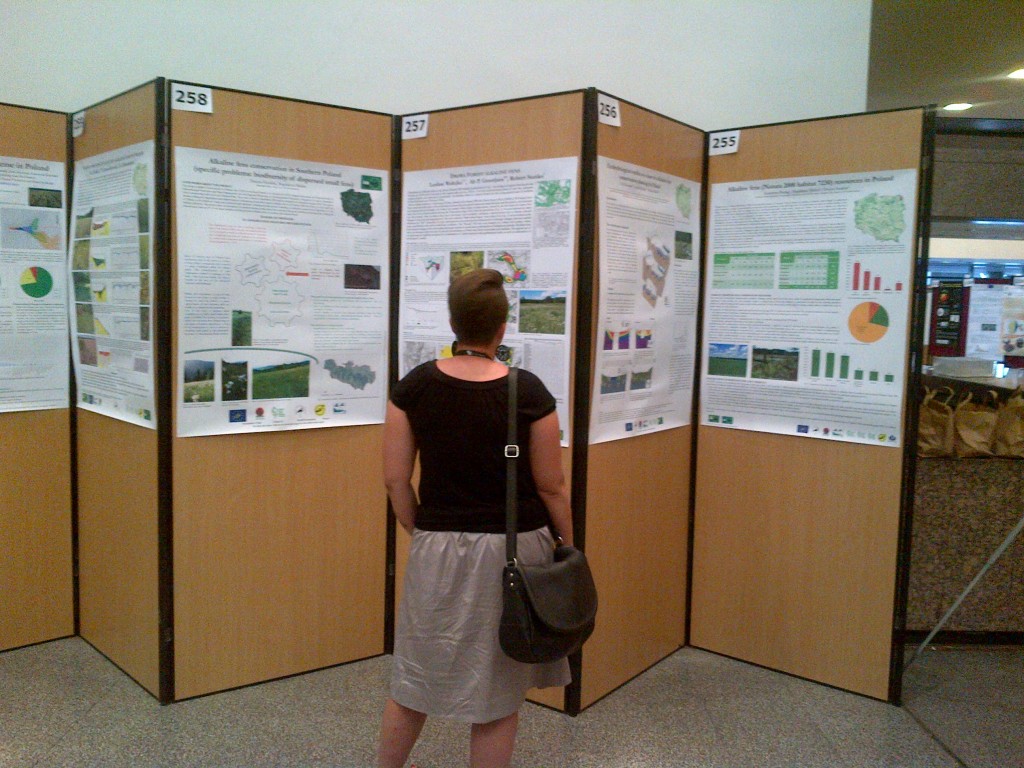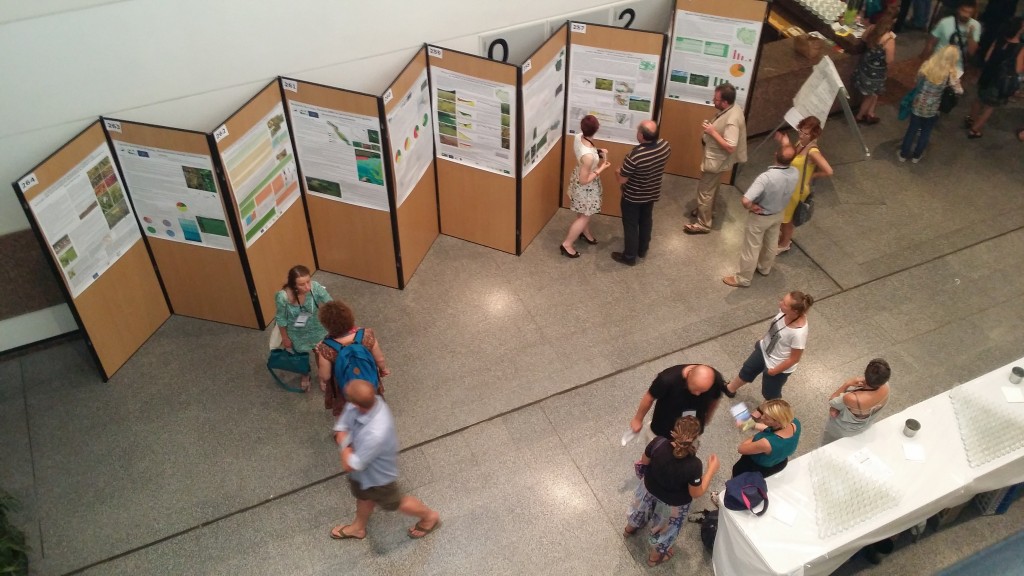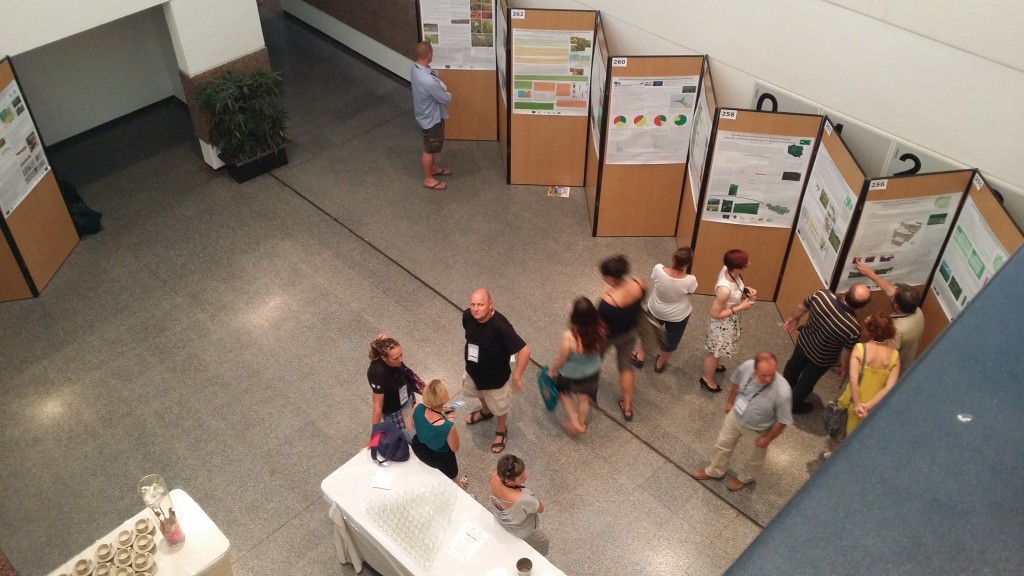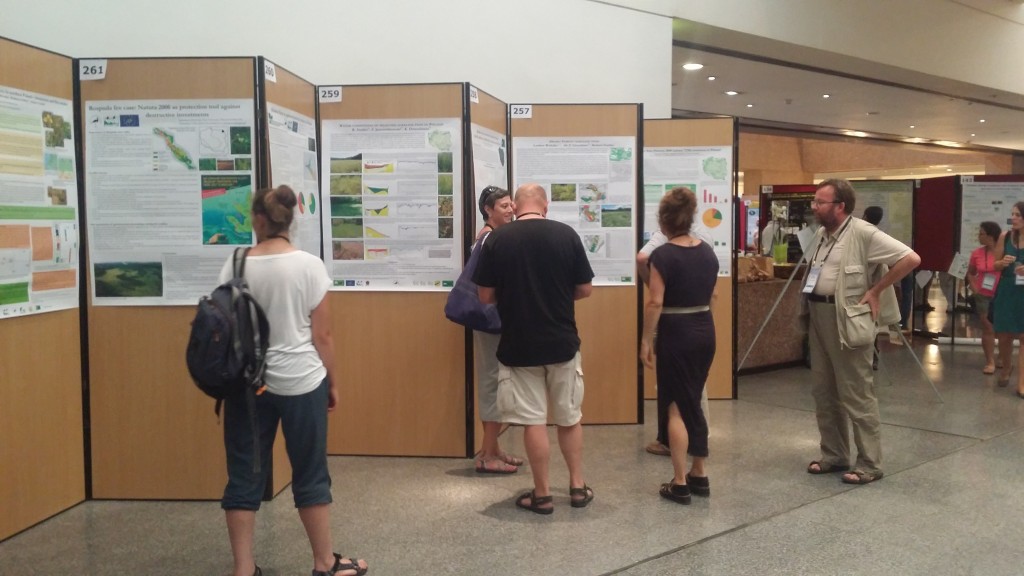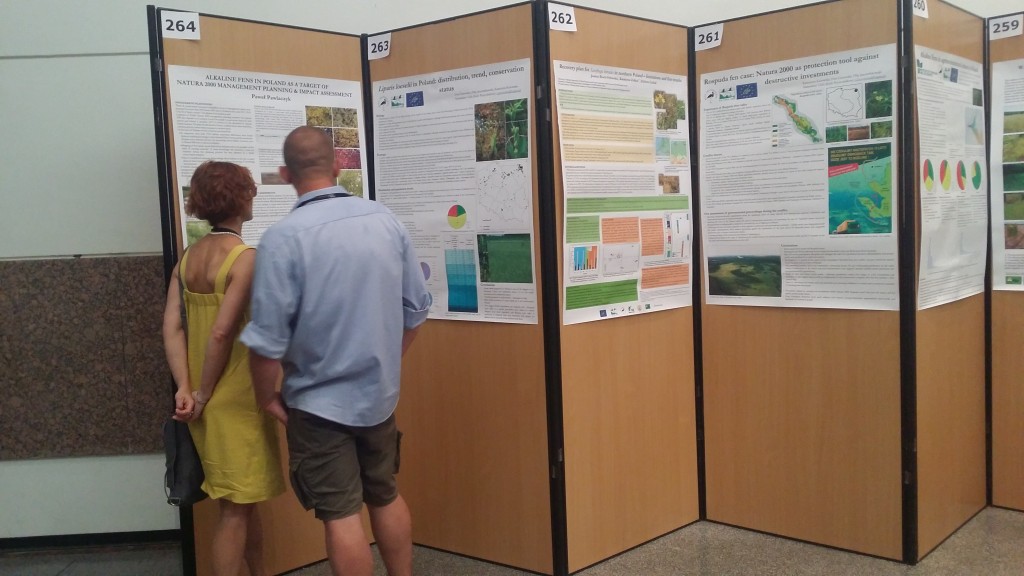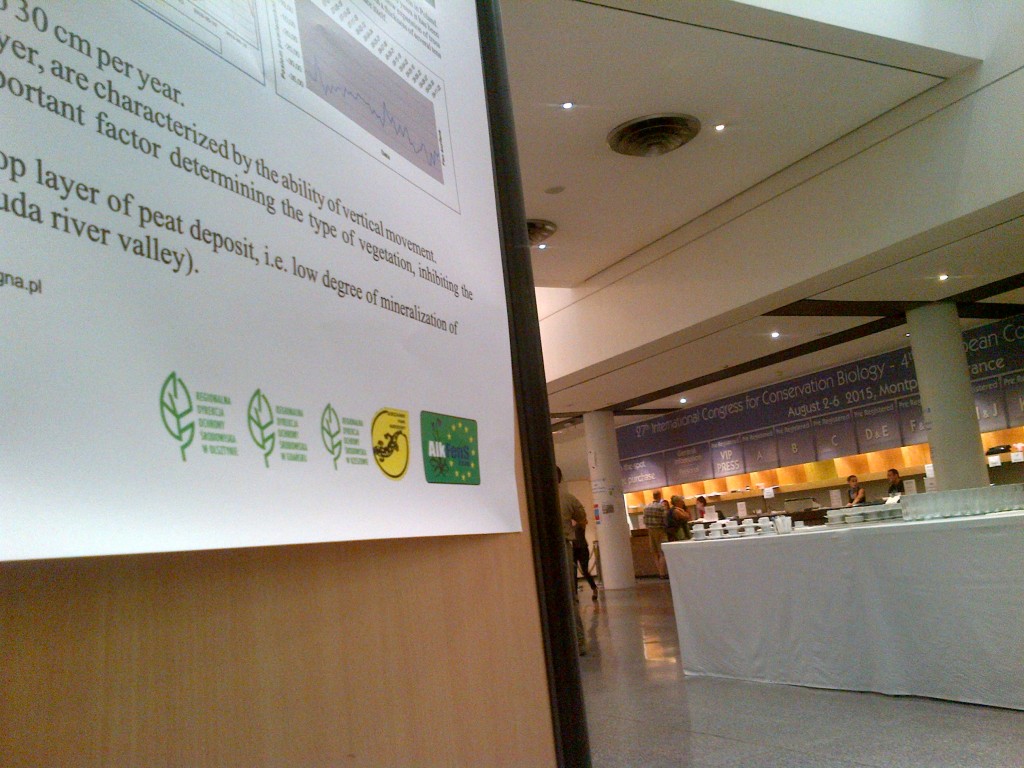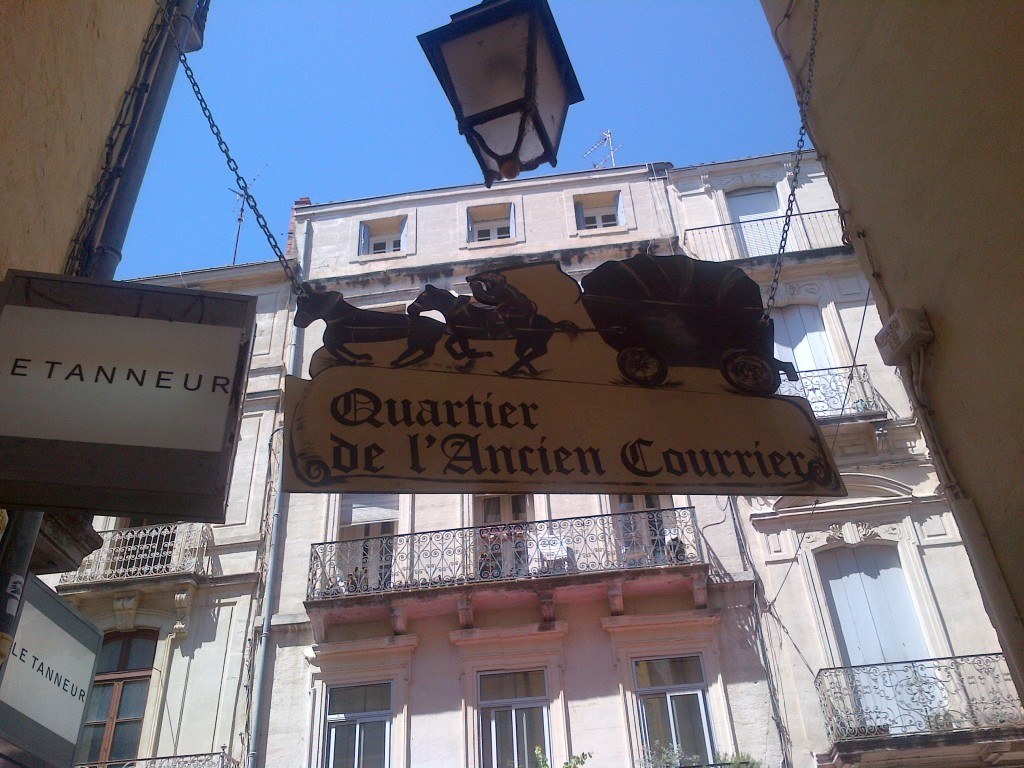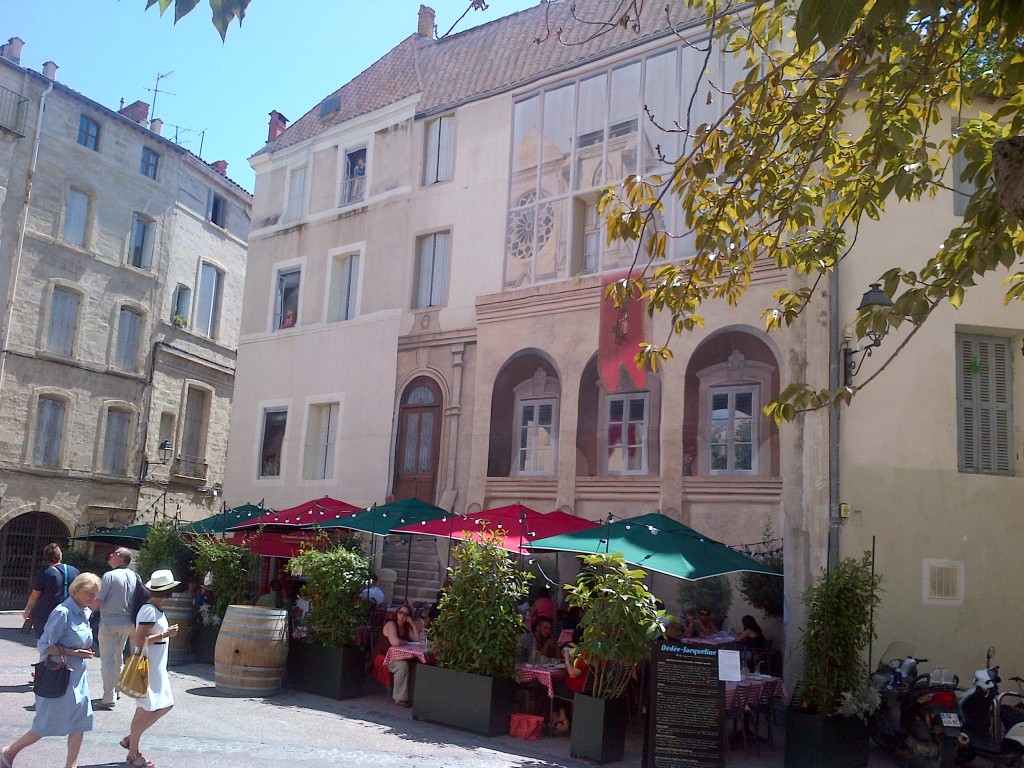 On 6th of August in the morning we drove back a long way to the south of Germany – to Rosenheim. We arrived at late night 🙁
On the 7th of August in the morning greeted us our guide – Ralf, who throughout the day, along with colleagues from the LIFE project guided us through places of the project. We recognised the educational materials as extremely informative and interesting.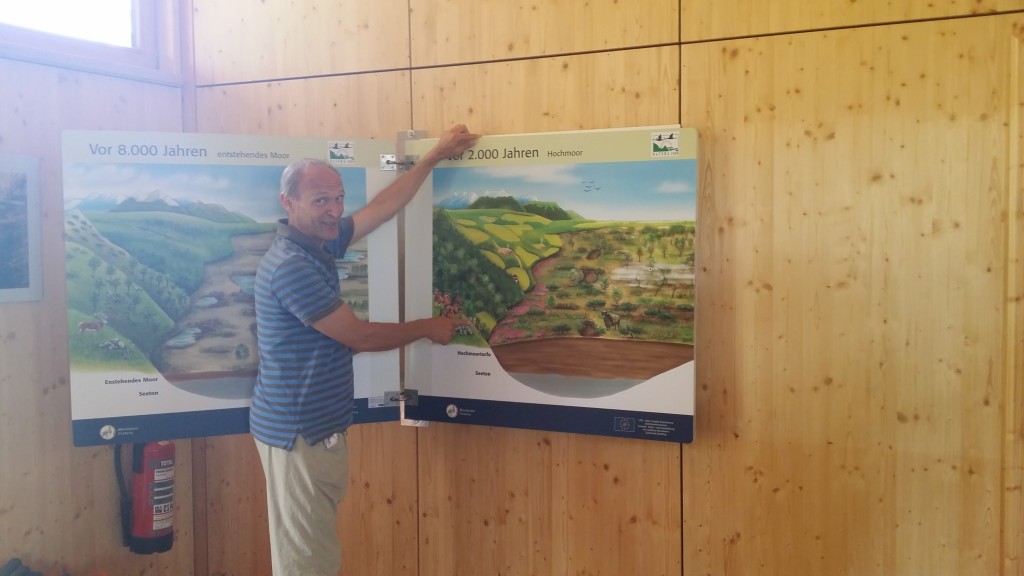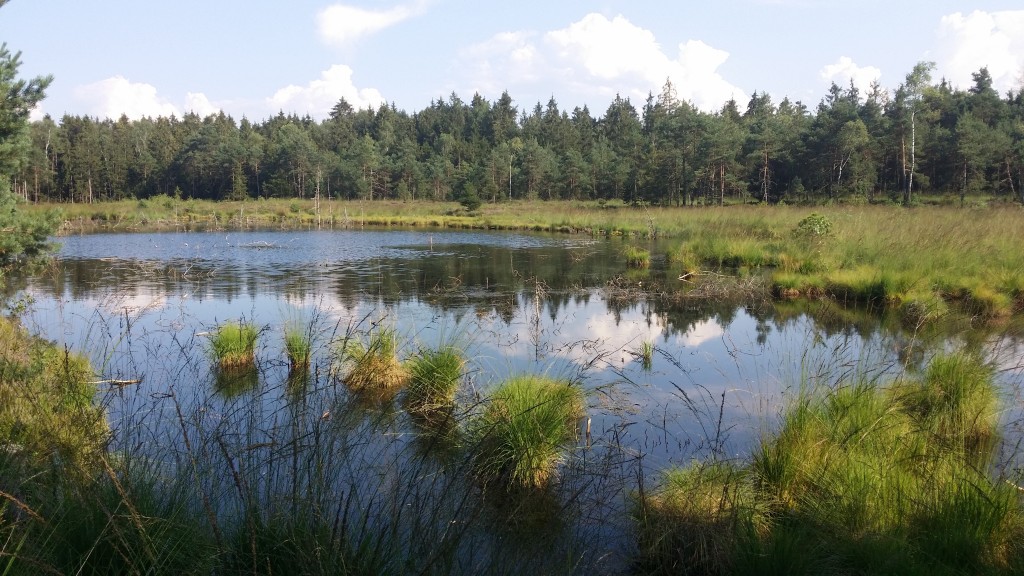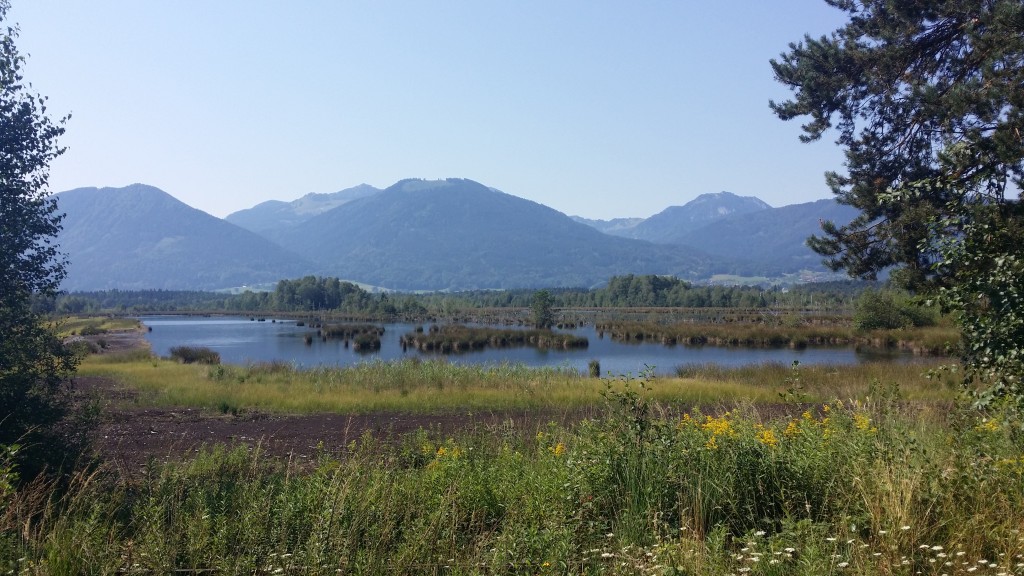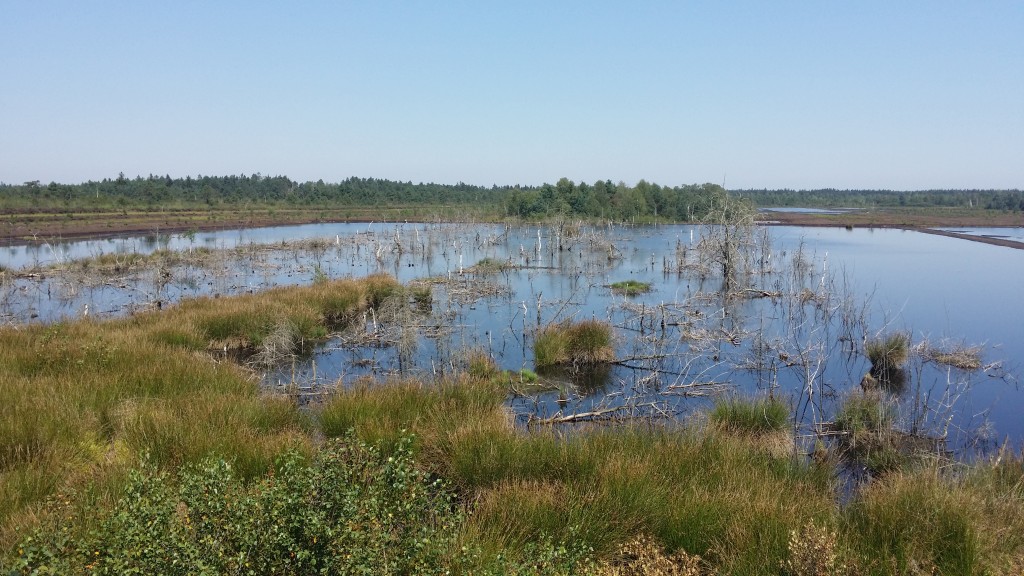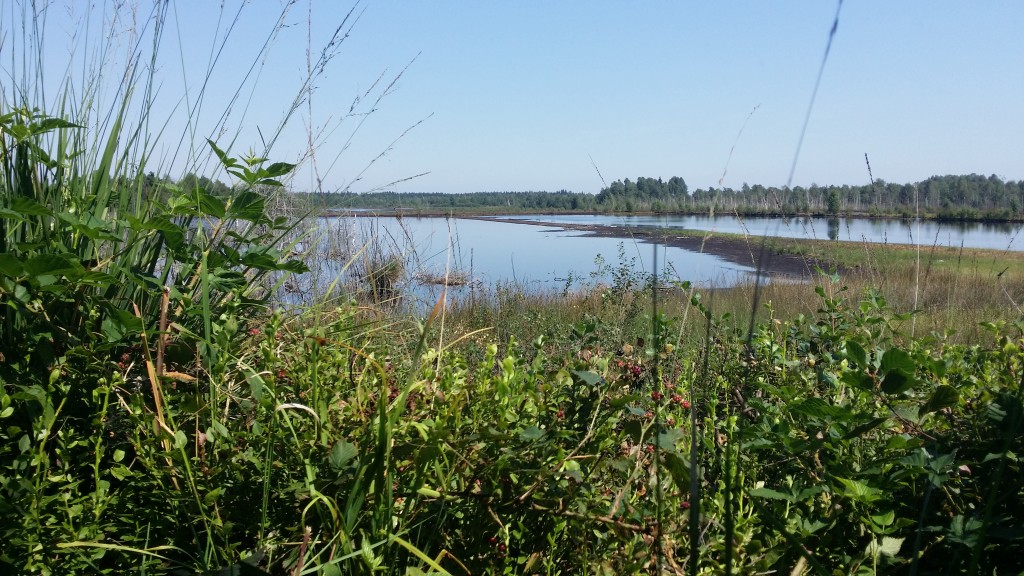 We also invite you to watch footage filmed and submitted by one of our guides – Mr. Gerhard van Eyken. For providing the film we thank you very much! The film in afunny way shows the effects of the German LIFE project.
This text is also available in: PL