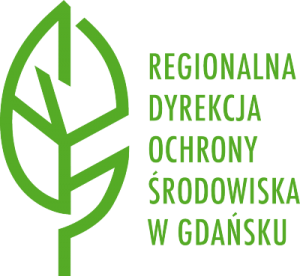 Regional Directorate for Environmental Protection in Gdańsk – co-beneficiary of the Project
ul. Chmielna 54/57
80-748 Gdańsk
tel. 58 68 36 800
e-mail: wsr@gdansk.uw.gov.pl

Regional Directorates for Environmental Protection participate in strategic environmental assessments; they conduct environmental impact assessments or participate in such assessments, they create and liquidate forms of protection of environment pursuant to the nature conservation act dated 16 April 2004; they manage the Natura 2000 sites and other forms of nature conservation, pursuant to and within the scope set forth in The Nature Conservation Act dated 16 April 2004; they issue decisions pursuant to The Nature Conservation Act dated 16 April 2004 on; thee conduct proceedings and execute other tasks set forth in the act dated 13 April 2007 on prevention and remedying of environmental damage; they provide data to the environmental impact assessment and strategic environmental assessment databases, including data on documentation prepared under such proceedings; they effect tasks related with the participation of the organisation in the Eco-Management and Audit Scheme (EMAS); they cooperate with units of territorial self-government in matters regarding EIA and nature conservation; they cooperate with non-governmental ecological organisations. In the years 2009 – 2013, they have executed the project named "Development of conservation measures plans for Natura 2000 sites in Poland", co-financed from the European Regional Development Fund within the Operational Programme Infrastructure and Environment.
Regional Directorate for Environmental Protection (formerly in the structure of the Voivodeship Office in Gdańsk) was a partner of the project "Conservation of Baltic raised bogs in Pomerania, Poland", coordinated by the Naturalists' Club and co-financed by Life. Employees of the Directorate are persons who are particularly committed to actions for the benefit of nature conservation, with special emphasis to fen ecosystems.
Find out more about the Directorate at: www.gdansk.rdos.gov.pl
This text is also available in: PL